The Managing Partners here at Goehring & Rozencwajg have historically been relied on to provide perspective on an array of natural resource-related topics. For your reading interest, below is a list of recent articles in which we were fortunate to be quoted in, as well as a Bloomberg article on nuclear energy we strongly believe is worth sharing. We hope you find the material stimulating and welcome any feedback you may have.

Oil Makes Huge Comeback as Market Waits for Production Cuts
OPEC+ has planned to extend production cuts past their expiration at the end of June. However, this, combined with a potential fall-off in U.S. shale production, may cause oil supplies to tighten too much before year end. Read Leigh Goehring's comments in the full Barron's article here.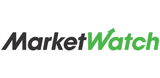 OPEC, Russia to extend record oil cuts to end of July
Strengthening demand coupled with weakness in shale production as well as OPEC+ cuts will likely result in oil prices continuing to surprise to the upside as the year progresses. The oil market could be in a severe deficit by the fourth quarter. Read Leigh Goehring's comment's in the full Marketwatch article here.

Natural Gas a Powerful Force Despite Industry Headwinds
Natural gas prices remain near historic lows, often below $2/MMBtu. Due to its abundance in the U.S., exports in the form of liquid natural gas (LNG) should remain in high demand, especially from emerging economies like India and China. The fuel can contribute toward a transition from coal-based power generation to more sustainable energy and help improve air quality, which is a major issue in some of overseas geographies. Read Adam Rozencwajg's comments in the full POWER article here.

Renewables Gain Investors as Some Flee Oil, Gas, and Coal
As many investors talk about shifting capital toward renewable energy, there will likely remain very attractive investment opportunities in fossil fuels. In particular, gas production in some of the largest shale plays is slowing, setting the stage for low inventories heading into the winter months when demand traditionally rises. Read Adam Rozencwajg's comments in the full POWER article here.

Don't Ignore the Nuclear Option
For years, we have been discussing nuclear energy in our research. While we were not quoted in this article, we're sharing it here because it is very much in line with our opinions. View Bloomberg article here.
Would you like to learn more about the Goehring & Rozencwajg investment process? It would be our pleasure to set up a call between you and a portfolio manager on our team. Click below for more information.