Investor euphoria has exploded across all types of asset classes and is bordering on mania for a select few. Market participants talk of bubbles everywhere.

Well, here is the anti-bubble. As value investors, we continue to observe one of the most quintessential asset classes being totally ignored and that is traditional energy. It has been delegated to the uninvestable bucket. Basically, nobody wants it. The ESG movement has created forced sellers and in turn, this has created a generational opportunity.
The energy sector's weighting in the S&P 500 Index has fallen dramatically since 2008, going from roughly 16% of the index to now around 3%.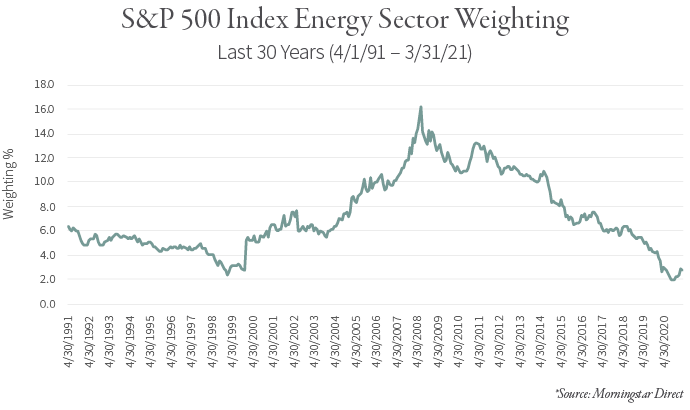 Nothing captures investor attention more than outsized returns. Year to date, we have seen the energy sector outperform the broader S&P 500 Index by +24% and +18% over the past year. Whether this trend continues remains to be seen but with investor interest so low, the potential for active investors to generate alpha remains very attractive.

---