Charts of the Quarter

Top Chart: Not only is the commodity bull market not over, it has hardly begun. This chart shows the returns of the Goldman Sachs commodity index versus the level of the US stock market, as measured by the Dow Jones Industrial Average.

Bottom Chart: The collapse in super-major spending has already impacted production. Further underinvestment will accelerate this trend.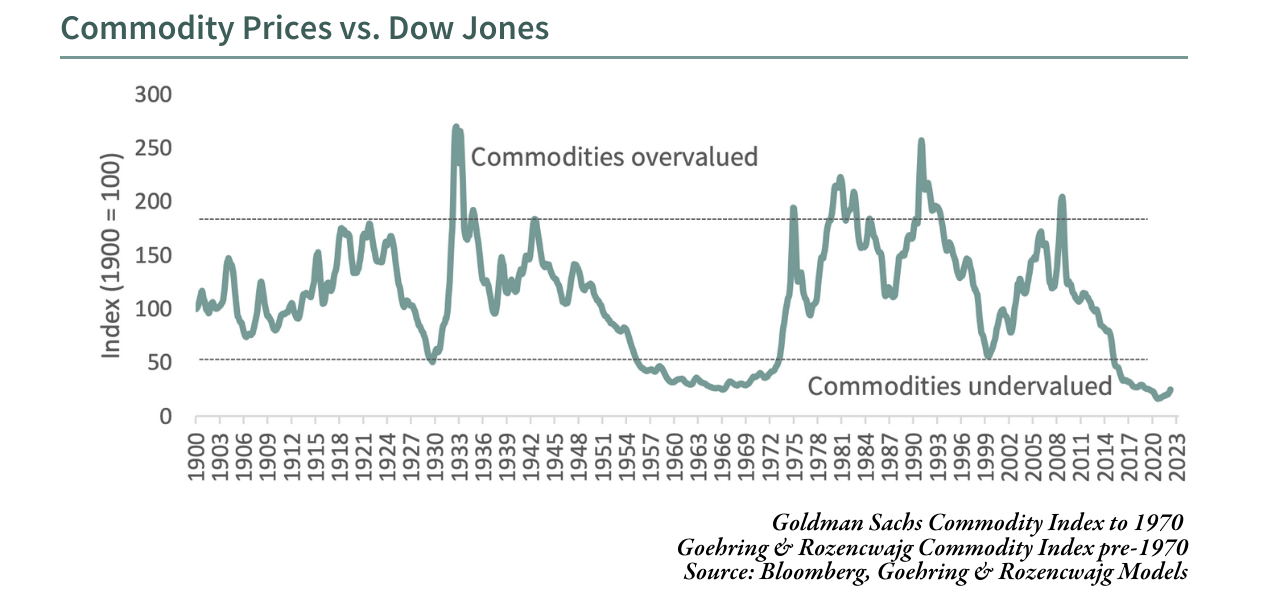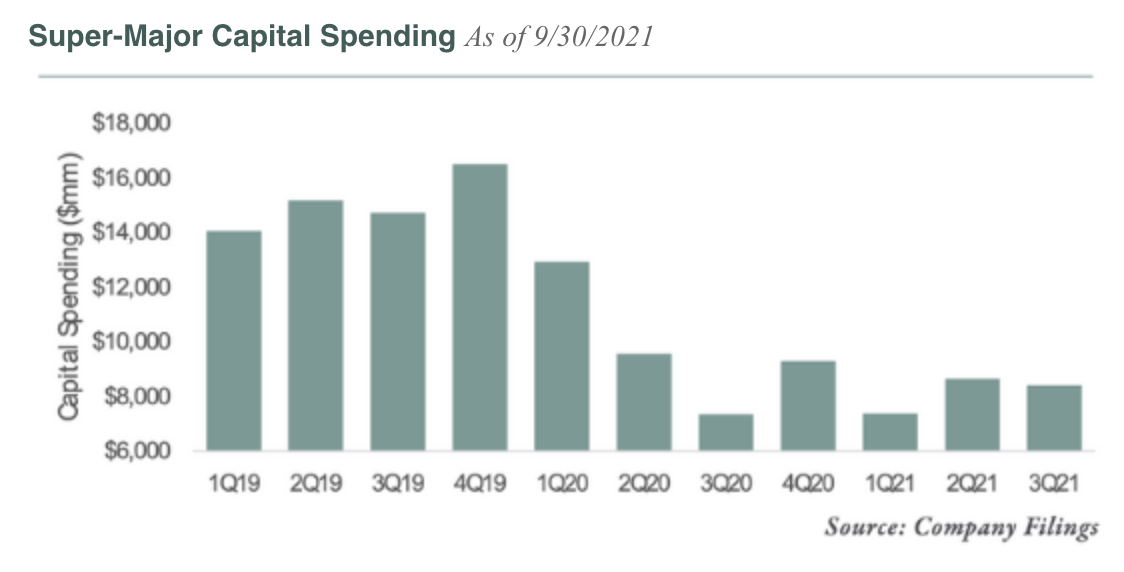 ---
(Research) The Gas Crisis is Coming to America
US natural gas trades at a 70% discount to international prices. We think that could close more quickly than anyone realizes.

Download our Q1 2022 research letter: The Gas Crisis is Coming to America.
---
(Video) Natural Resources: Inflation, Capital Cycles and ESG Distortions
Access the Goehring & Rozencwajg call recorded on March 9, 2022 to learn about their outlook for different natural resources including oil, natural gas, uranium and copper as well as other factors affecting investors such as the invasion of Ukraine and inflation.
---
Top 3 Blogs From Q1 2022

The Energy Crisis is Here - What's Coming Next?
The current energy crisis caught (nearly) everyone off guard. We had predicted many of the underlying causes. What's coming next?
Read Article >

The Oil Crisis is Unfolding in Slow Motion
How could so many people get it so wrong for so long? As recently as last year every energy pundit expected oil markets to remain in persistent surplus. Less than 18-months later we're in the midst of an energy crisis. And that was before Ukraine…
Read Article >

Is Inflation Necessary for a Natural Resource Bull Market?
Is inflation actually necessary for a bull market in natural resource related equities? The answer may surprise you.
Read Article >