While we are at the midpoint of the year, we'd like to take a moment to reflect on our writings.

Inflation has been a hot topic this year and we've enjoyed sharing our views on how the Fed may be setting the stage for a resurgence of inflation. See our top-3 year-to-date blogs below, one of which tackles the inflation topic.

We sincerely appreciate your continued support and interest in our market insights.

Best wishes always,
Goehring & Rozencwajg
---

We Are Entering Into A New Era Of Inflation. Are You Prepared?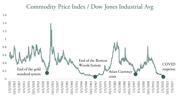 Last April, Bloomberg BusinessWeek ran a cover story entitled "Is Inflation Dead?" We immediately thought back to the infamous 1979 BusinessWeek cover "The Death of Equities," written less than three years before the start of the greatest bull market of all time. We wondered whether this new cover would be equally as prescient in bringing inflation back as the major theme of the coming decade. After the events of last week, the answer appears to be a resounding "yes."

Continue Reading >
---
Negative Oil Prices: How it Happened and Resulting Implications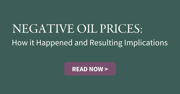 Oil prices have joined bond yields in doing the unthinkable: trading at negative levels. In the case of oil, the West Texas Intermediate (WTI) May 2020 contract reached a low of -$40.32 at 2:24 pm on Monday, April 20, before rallying back to finish the day at -$15.92 per barrel. This marked the first time in history oil prices broke below zero. How could this have happened and what are the implications for crude markets in the short, medium, and long term?
---
[SPECIAL REPORT] Oil Market Volatility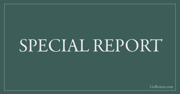 Goehring and Rozencwajg have just released a Special Report regarding the severe volatility in the oil markets, including analyses around the OPEC+ developments that contributed to the worst two-day period for oil prices since 1991.